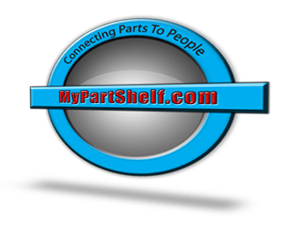 There are 152,133 items worth $16,261,412 on MyPartShelf.com
What is Mypartshelf.com?

Mypartshelf.com is an on-line collection of all the "Parts" that are just collecting dust on various business shelves. It is an attempt to give the professional people in various industries and trades the ability to get their entire inventory on-line and also find parts on-line without the whole "Ebay" thing.

The system is pretty straight forward. You just have to register and prove that you are a certified business in the State in which you operate and you're ready to start the task of entering your various parts onto the system.

The parts list can be uploaded as a CSV file or entered one by one. Mypartshelf.com has a useful parts list manager making it quick and easy to edit your long list of parts. You can search within your own list or go to the system and search for that long forgotten part. The whole idea behind this is to "Connect Parts To People". The system is open to the general public in order to create a lot of demand for those old and odd parts, but at the same time Mypartshelf.com protects the individuals' wholesale status.

What does Mypartshelf.com cost?

Mypartshelf.com's cost structure is based on a sale only which means the entire ability to have a personal on-line data base of all of your parts that you can access anywhere in the world from any web terminal is totally free for those companies that list 500 items or less. If someone contacts you and needs a part and you sell it to them then Mypartshelf.com will collect a small fee of 5% of the Mypartshelf.com listed sale price. If you List MORE THAN 500 items, it is required that you subscribe at a Min of 5 credits a month instead of the 5% per sale. Listing more than 1000 items 10 credits and 1500 or more, 15 credits. Mypartshelf.com is not responsible for the collection of shipping, or quality of the parts. It is just used for "Connecting Parts to People".